ALDER
enviro
We're ready to start your project. Call us now for a free quote!
1.250.686.5090
Landscapes that Thrive by Nature.
Restorative Landscaping
Maximize your property's potential with a low-maintenance, West Coast inspired landscape.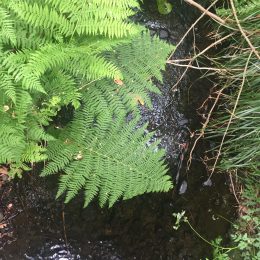 Our 'Why?'
Climate change demands that we manage our land in a new way.
Our vision is to create and restore landscapes that are resilient to climate change through deliberate, eco-conscious planning and execution. 
We Copy Nature
We tap into the natural ecology of your property to create beautiful, functional designs that meet your goals.
We Consider the Details
We embrace the uniqueness of your property and consider factors such as soil type, sun exposure and site history.
We Include Science
We incorporate the latest science into our projects to ensure our designs and recommendations are based on this foundation.
We Aim to Impress
With every project, we ask ourselves how we can go above and beyond. We want you to notice our work, brag to your friends and be excited to have us back.
"Very impressed! Was able to get a visit and quote on the same day after reaching out. Service and results was amazing. Thank you Lindsey and your team for the fantastic work you did. We really appreciate it. 
I'd recommend ALDER to anyone looking
to get work done"
Brett Merriman, Nanaimo, B.C.
"ALDER was very professional and easy to work with. Lindsey listened to my preferences and made a plan taking into account that I wanted a low maintenance garden. I am thrilled with how the garden turned out and would definitely recommend her services."
Laura Foran, Cedar, B.C.
"ALDER did excellent work vanquishing our yard of invasive plants after I gave up the fight. Lindsey has great knowledge of native plants and ecology.
I would highly recommend her and look forward to working with her again."
Laura McLeod, Nanaimo, B.C.